[include-page id="27802″]
Oral Session《Abstract》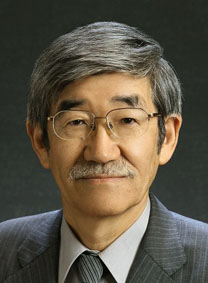 ・Shusuke Sato (Professor, Teikyo University of Science; Society for Animal Refugee & Environment post Nuclear Disaster (AEN)/Research Team for Special Mission in Fukushima, Japanese Society for Applied Animal Behaviour (JSAAB))
"Study proposal for reconstruction of animal production system through utilization of refuged cows in the off-limit area of Fukushima"
Area within 20 km in radius was drawn as being off-limits after the Great East Japan Earthquake and the accident of Fukushima Daiichi Nuclear Power Station at March 2011, then the Nuclear Emergency Response Headquarters in Japan mandated to kill all farmed animals raised in this area at May 2011. However, even now about 500 cattle have been reared in this area by some farmers.
From ancient times, animal husbandry has developed with puddy field farming, horticulture, and fruit farming in this area. Small number of farm animals was reared in each farming, then the attachment between humans and farm animals has been strong. We must recognize that protection of farm animals will connect to support of refuged farmers.
Though reconstruction of animal production system may be difficult in refuged farmers with
harmful rumor, it must be achieved only through utilization of refuged cows. We are investigating the role of refuged cows except animal production such as labour power by grazing to maintain the deserted land previously cultivated. Study proposal for reconstruction of animal production system will be proposed in this area.