[include-page id="27802″]
Oral Session《Abstract》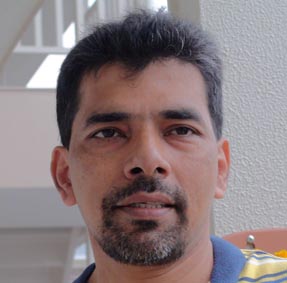 ・Md. Golam Abbas1,3/Naila Al Mahmuda2/Pranab Kumar Roy4/Priyakamon Khan5/Be-Nazir Ahmed6
1 Department of Molecular Neuroscience and Integrative Physiology, Kanazawa University, Kanazawa, Japan/2 School of Medicine, Kanazawa University, Kanazawa, Japan/3 Infectious Diseases Hospital, Dhaka, Bangladesh/4 Upazilla Health Complex, Alfadanga, Faridpur, Bangladersh/5 Eastern Asia University, Thailand/6 Communicable Disease Control (CDC), DGHS, MoHFW, Bangladesh
"Significance of rabies education program among the elementary school children of Bangladesh"
Background: Rabies, the life-threatening disease with 100% fatal and incurable but 100% preventable. How people keep their dogs, as well as the presence of stray dogs in the communities are issues important to assess when rabies prevention is the goal. The burden of human deaths from rabies mostly occurs in the absence of awareness in developing countries. Most human cases of rabies are caused by stray dogs and children's are the major victims in Bangladesh, a developing country. Attitudes and behavior towards animals can be improved by education and reduce the incidence of rabies. The objectives of this study were to evaluate the differences in knowledge about rabies, animal welfare and attitudes towards dogs among children those who had participated and those who had not participated in the education program.
Materials and methods: Data were collected through interviews of 1285 children from 16 elementary schools of Sylhet division of Bangladesh during September 2014 to November 2014. Before collecting data, we divided these schools into two groups (8 in each group), one group we visited twice and had lectures about rabies, stray animals, attitudes towards animals especially dogs and their welfare issues during the period from January 2014 to March 2014 and the other don't had any lecture.
Results: Our data revealed that the children that had participated in education programs had better knowledge about rabies (87.04%), mode of transmission (74.59%), hosts (Dog) and fate of rabies patients (will die). Both groups were owned almost same percentages of dogs even though the number were very small, were risk at rabies transmission as the vaccination status (3.09% and 1.85% respectively) were very low. Knowledge about rabies awareness and first-aid treatment (78.58%) after dog bite also better among the children who had participated in education programs. Furthermore, significant differences were observed about all the parameters (whether dog needs clean water, healthy food, medicine and veterinary care, friendly care/behaviour) of attitudes towards dog and its welfare.
Conclusion: Education appears to be a useful method to improve attitudes towards dogs and animal welfare. It also increases awareness of rabies and act as a potential contributor toward the reduction of incidence of the disease in humans and dogs.