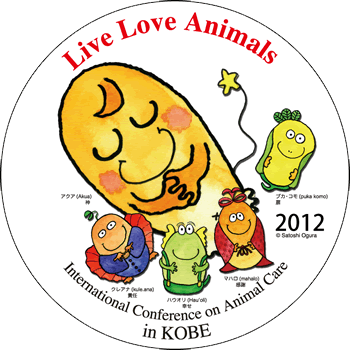 Mr. Takashi UEMURA , Professor,
Shijonawate Gakuen University


Let me tell you a story about something that happened more than half a century ago, when I was a child. We had a dog, named Esu, who was a member of the family. A neighboring man used to visit our house, and it was pleasure to hear his conversation as we had little in the way of amusement in those days. One day, while Esu was present, the man remarked that it was being said that dogs were edible. When I heard this, I involuntarily gave Esu a tight hug.

Keeping a dog was very difficult in those days and because puppies were born every year in large numbers the families suffered while looking for people to adopt them. Elder brothers would teach their younger brothers how to dispose of newborn puppies even before their eyes had opened. Their eyes being closed somehow made the sadness easier to control. One morning, a couple of lovely puppies would disappear suddenly from the yard. Although nobody would ask, the father had probably thrown the dogs away somewhere the night before. The mother of the family, the mother dog, and the children that played with the puppies would all be in tears. In those days, people and dogs alike were surviving in desperate circumstances while plagued by lack of food and infectious disease. Although the situation was severe, at the same time there was a connection and a bond of understanding between people and companion animals.

Now we live in the 21st century, an age in which people as well as their companion animals are provided with "cradle to grave" welfare. Food is plentiful and birth control has also progressed. Nevertheless, in this kind of environment, the number of abandoned cats is actually increasing. Cases of animal abuse have not come to an end either. In addition, abnormal social phenomena that stem from the "wild nature" of humans are increasingly making an ugly appearance, both within and outside Japan. Animals would be shocked if they were able to see some of the things going on in the human world.

The normal state of being for "life" can be said to be 'pure' and 'filled with love and mercy'. In terms of purity of life, animals are more honest than people. We need to learn the importance of "life" from animals. At this symposium, many kinds of programs for deepening the human-animal bond will be considered and discussed. Let us rehabilitate towards a healthy society with a pure heart. 

---

Ms. Hiroko SHIBANAI
Advisor, Japanese Animal Hospital Association (JAHA),
Director, Akasaka Animal Hospital

Human Responsibility for Planet Earth


 When considering the extraordinarily long history of living creatures inhabiting Planet Earth, even within the history of mammalian species, we humans are relative latecomers. But there is much we must think about. Our human population, which now exceeds 6,900,000,000, continues to contaminate the planet's soil, water and air and, as a result, the Earth's environment is deteriorating. We see rising temperatures, torrential weather, floods, tornadoes, earthquakes, tsunamis, and man-made disasters such as the recent nuclear power plant accidents. Large scale incidents, which will continue to impact the generations to come, have been occurring one after another with alarming frequency. Furthermore, with the advance of urbanization, human relationships have weakened. With more and more people who are sad and lonely there are greater incidences of depression and suicide. At the extreme, innocent people have been indiscriminately killed by unstable individuals whose emotions and faculties have run out of control.

 Unless the number of people prepared to challenge such issues also increases significantly, it is impossible to improve or put an end to these problems.
We have all been traumatized by the Great East Japan Earthquake of March 11th, 2011, but we have also been able to re-confirm an appreciation for the preciousness of life, and the impact of the environment including Nature on our lives.

 I hope that this conference will make us aware of what we can do, and what we should do now. I hope it will be one in which different interest-groups can cooperate so that we can join our forces in making a positive move forward, for all the lives on this planet Earth.

---

Kimihiro TAMAI  
Chairperson, Wakayama Veterinary Medical Association

In December 2009, the International Conference on Animal Care in Kobe was held for the first time. Over the subsequent two years, there has been a further deepening of research and activities relating to animal care and many valuable results have been achieved. The conference organizer Knots and many of the groups that took part in the proceedings have received PIIA (Public Interest Incorporated Association) status under the revised law. This is an indication that the inherited concept of animal care and the results of its implementation, which have made a major contribution to society at large, have been highly evaluated, and that their wider and deeper development should continue in future in order to promote greater social responsibility. The One World-One Health (OWOH) concept (that the health of animals and people are one, as our precious living planet expects) which has been proposed by the Wildlife Conservation Society (WCS) and ratified by the World Organisation for Animal Health (OIE), was shown in June 2010 to be a guiding principle for the activities of veterinary societies.

However, in Japan these past two years have also been a period that has brought a number of further trials, including a major outbreak of foot-and-mouth disease, the appearance of highly pathogenic avian influenza, incidences of food poisoning due to Escherichia coli O157:H7 bacteria, and the huge disaster resulting from the Great East Japan Earthquake of March 11, 2011 and the accompanying massive tsunami and nuclear power plant accident.

Regardless of our suppositions about how things should be, in the real world a slew of huge problems can crop up in rapid succession. Many people today have to cope and struggle with a raft of such problems, without the luxury of a rest break between successive difficult periods. Yet they can and do overcome the unreasonableness and irrationality of the situation and the accompanying deficiencies and dissatisfaction. Somehow, despite everything, they manage to propel themselves into taking action by considering the question, "what can we do now?"

In such a situation, we are holding The 2nd Live Love Animals International Conference on Animal Care in Kobe 2012 on the main theme of "What is important for the happiness of humans and other animals?" At this conference, we will develop discussions on how people can carry out their responsibilities in building human-animal-bonds, and we expect to see wide-ranging mutual cooperation in examining the question of "What can we do next?" as well as in setting out our attitude toward the future.




---

Dr. Chizuko YAMAGUCHI
Veterinary Inspector, Japan Animal Welfare Society (JAWS)


 
 

This year, we are holding the 2nd Live Love Animals International Conference on Animal Care in Kobe 2012. In 2011, Japan was struck by an enormous natural disaster in the form of the Great East Japan Earthquake and the accompanying tsunami. This was compounded by a major nuclear power plant accident – a type of disaster that the Japanese people have never experienced before. This disaster will have long-term implications that we are not yet able to fully ascertain. Under these circumstances, the relationship between people and animals, as evidenced by human-animal bonds, the responsibilities of pet owners, the status of animals in society, etc., are once again being reconsidered.

With regard to small animals, a policy of 'accompanied evacuation' in times of disaster has already become an established policy for several local government authorities. In cases where large numbers of people and animals gather within a single place it is essential to conduct animal health management on a routine basis. Likewise it is essential to prevent the spread of infectious diseases, and to train pet animals so that they do not make trouble for other people. If owners would always carry out their responsibilities to their animals and society properly, and if our animals are ever given civic rights, then we will have a society in which accompanied evacuation in times of emergency becomes a matter of course. I think that for animals and people alike, stress can lead to the development of many kinds of diseases. So at this care-themed conference I hope that, in the interests of a happier society of people and animals, and a society in which both can feel safe and secure, that wide-ranging discussions will take place during each workshop. These workshops all relate to animal health management and medical care based on human-animal bonds and the principles of animal welfare, so I also hope that this conference will make a contribution to improving the mental and physical health of both people and animals.

---

Ms. Keiko YAMAZAKI
Founder,Companion Animal Study Group 'Go'

  The earthquake of March, 2011 caused many people to once again focus on the predicament of animals. Compared to the situation following the Great Hanshin-Awaji Earthquake there were improvements seen in some aspects of animal rescue, but at the same time there were areas in which the same mistakes were repeated. Nevertheless the disaster made people stop and think again about the animals in our society. The animals that we have brought into our society live without being empowered with the right to make their own decisions. They have no life other than the ones given to them through their people. This does not apply solely to companion animals. Farm animals, school animals, zoo animals, lab animals, too, must depend completely on humans. Thus in any situation human beings as their caretaker and guardian must think of ways to handle them appropriately. In order to do so, humans must first learn more about these animals for whom they are responsible. Who are they and what are the issues which may exist between them and the human world? A conference such as this one is a prime opportunity for people to think about these matters. The conference will certainly provide a wealth of information necessary for us to understand the predicament of animals. Expert speakers will help us learn more about "them and us". It is my hope that ordinary citizens will also show an interest in the event. People who are interested in animals and those who work in animal related areas are sure to be involved but it is important for people who have never lived with or taken an interest in animals to become aware that they, too, are connected to animals somewhere and in some way.  After all, they are lives with which we all share this time and space.