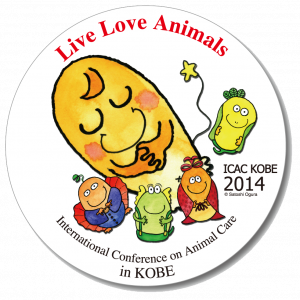 Cytolethal distending toxin-II producing Escherichia coli is an emerging zoonotic pathogen E. albertii
Noritomo Yasuda, Atsushi Hinenoya, Takumi Hibino, Natsuko Mukaizawa, Yuko Niwa, Teizo Tsukamoto, Masahiro Asakura and Shinji Yamasaki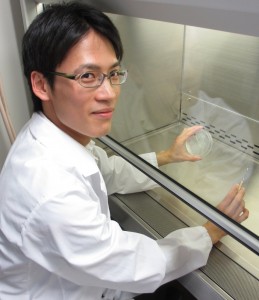 Graduate School of Life and Environmental Sciences, Osaka Prefecture University, Japan
Akira Nagita 
Department of Pediatrics, Mizushima General Hospital, Japan
Cytolethal distending toxin (CDT) produced by Escherichia coli can be divided into 5 variants
(CDT-I through CDT-V). Clinical importance of CDT-producing E. coli (CTEC) has not yet been
fully understood. We have isolated various CTEC strains from child patients with diarrhea and farm animals. Among them, 13 and 1 CDT-II producing E. coli (CTEC-II) strains isolated from 13 diarrheal patients and 1 pig were identified to be Escherichia albertii by detailed biochemical, and genetic analyses such as sugar utilization tests and multilocus sequence analysis. The common feature found in E. albertii is that all the strains harbored eaeA gene, which encodes intimin normally found in enteropathogenic E. coli (EPEC) or enterohemorrhagic E. coli. Although eaeA gene was diverse, cdt genes were highly conserved in the E. albertii tested strains. Recently E. albertii has been isolated from both dead wild birds and diarrheal patients, suggesting E. albertii as an emerging zoonotic pathogen. However, E. albertii might be misidentified as EPEC since characteristics of E. albertii are very similar to that of E. coli. For future epidemiological studies to evaluate the importance of E. albertii as an emerging zoonotic pathogen, it is important to develop a simple and reliable method to detect and identify E. albertii. The research is underway to identify useful epidemiological markers for E. albertii, leading to unveil E. albertii infectious disease.